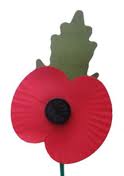 John Harold Rhodes
Sergeant, Grenadier Guards, 3rd Btln.
Service No: 15122.
Age 26
Awards: VC, DCM and Bar

John was the husband of Lizzie Rhodes, of 27, New St., Pittshill,
He died on 27/11/1917 and was buried at
Rocquigny-Equancourt Road British Cemetery, Manancourt
John Rhodes was awarded the V.C. for an act of wonderful bravery.
Along with fellow soldier Corpl.E.A.Egerton, Notts and Derby Regt., of Longton, they became the first soldiers to bring back the V.C. to North Staffordshire during the First world War. JOHN was born in Mellor Street, Packmoor, Staffs, on 17th May 1891, the son of an ex-soldier Ernest Rhodes, he went to school in Newchapel. After leaving school worked as a miner. About 1910 he joined the Grenadier Guards and served for three years. He returned to the Potteries to work at Chatterley Whitfield Colliery.
On the outbreak of the First World War in 1914 John was recalled to the forces as a reservist. He won the Distinguished Conduct Medal on 17th May 1915 and three months later was awarded a bar to this medal.
He returned to England to recover from his wounds and in 1915 married Elizabeth Meir of Pittshill. There was only one child from this union who was named after his father. Sadly John did not live to see his son.
He returned to the front and on the 9th October 1917 he was awarded the Victoria Cross and the Croix De Guerre for storming an enemy pillbox and capturing nine prisoners single-handed. Sadly, later in the war he was wounded and subsequently died of his injuries.
Memorial services were held in Newchapel parish church on16th December 1917, in Packmoor Primitive Methodist Chapel on 30th December 1917.
A memorial plaque was unveiled at Chatterley Whitfield Mining Museum on 20th April 1984.
A Gallant Guardsman.
The official announcement was as follows :- ("The London Gazette," No. 30400, dated 23rd Nov., 1917,)
The V.C
No. 15122 L.-Sgt John Harold Rhodes, Grenadier Guards
( Tunstall, Staffs.).
For most conspicuous bravery when in charge of a Lewis Gun section covering the consolidation of the right front company.
He accounted for several enemy with his rifle as well as by Lewis gun fire, and, upon seeing three enemy leave a "pill-box," he went out single-handed through our own barrage and hostile machine-gun fire, and effected an entry into the "pill-box".He there captured nine of the enemy, including a forward observation officer connected by telephone with his battery. These prisoners he brought back with him, together with valuable information.
Only a week after reporting on the award of the V.C. to John Rhodes, the "Sentinel" had to report the death of the soldier from wounds inflicted in action. He passed away in a hospital in France.
The sad information was conveyed to the hero's wife at No 27, New-street, Pittshill, in a letter dated November 27th, from the matron at the hospital, which read:-

Dear Mrs Rhodes, It is with the greatest regret that I have to tell you your husband died on admission to this hospital today.
He was brought in this afternoon with a badly smashed thigh, and breathed his last as we got him on a bed.
I am afraid this will be a terrible shock to you. Little I can say can give you comfort, but you would like to know that his body was reverently handled, and that he will be buried close by in the military cemetry by the chaplain of the unit.
With very sincere sympathy.